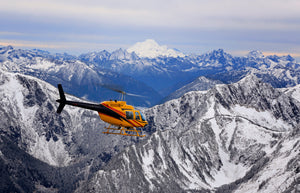 Business and Recreation
The airport is located on the City's western waterfront and accessed via Lakeside Drive off Hall Street. A short walk connects it to the downtown area while Highway 3A provides access to surrounding areas. Adjacent to the airport is a floatplane facility with a dock attached to the public wharf adjacent to the Lakeside Prestige Hotel.
The Aiport directly serves the local community with Medevac operations, Angel Flights and as an operating base for wild-fire suppression.
Several important local businesses operate from the Airport, including Kootenay Valley Helicopters, High Terrain Helicopters, Columbia Wireless, Kootenay Flying School and BlueBird Aviation Services, a full time aircraft maintenance and repair business. Other businesses rely on the airport for the transfer of their guests to wilderness and ski lodges, for fast shipment of goods and to reduce the cost of business through the use of numerous corporate and private planes. 
There is a large number of recreational airport users, mostly private pilots. In Nelson and area, approximately 100 licensed pilots use the airport. The Nelson Pilots Association (NPA) was formed in 1947 and enjoys a long history of providing volunteer support to the City of Nelson in the construction and operation of the airport and owns a club plane. 
---